Here's a quick tutorial on how I made my Tauriel bracers. Hope you enjoy it 🙂
Pattern
Pattern for the bracers and the leaf design. Similar to the one I did on the corset. If you're interested in how I made my corset, go check it out here
Leaf design
Below on the left side, I did a fitting, to check if everything is ok, before beginning with the leaf design.
On the right side the pattern is already transferred to the leather and ready to be burned in 😉
I used my burning pen to burn the design in, as I did on the corset.
Lining and edging
As the leather wasn't that stiff, I lined it with twill.
The edging was done by sewing on  a faux leather strip around the bracers.
Closure hooks
It was very difficult to find some hooks or ornament rivets or something that matches for Tauriels bracers... So I decided to make 'em myself 😉 
It's not the exact thing, but I tryed to do a leaf shape that looks close enough.
I shaped it around a hook and then baked it with the hook in it.
After they cooled down, I painted them in gold and used a little black to add depth to the creases.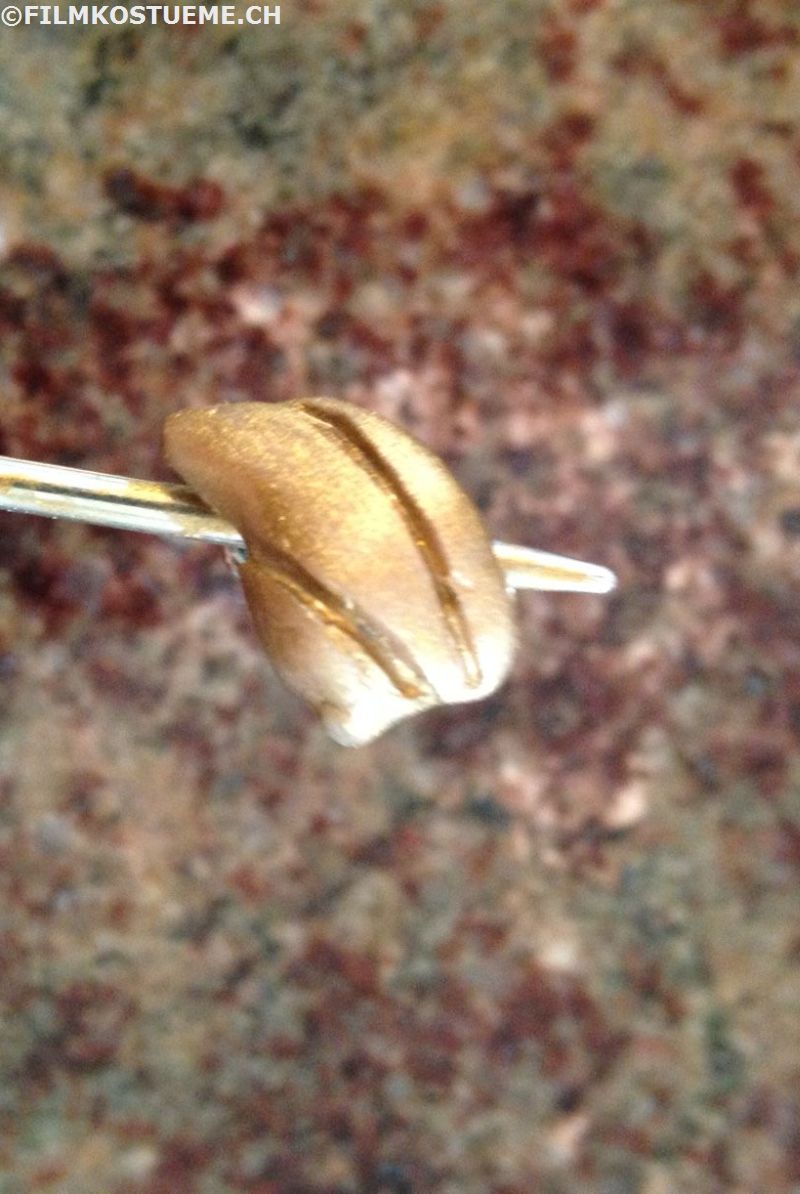 Then I sewed the hooks to the bracers and added thin elastic cord loops to the other side.
Et voila! The bracers are finished 😀
I hope you liked my Tauriel bracers tutorial and find it helpful.
Please feel free to share it. 
If you have any questions, leave me a comment.
Sarah