You're looking for some tipps on Tauriels Mirkwood dress? Then this is for you.
Pattern
The basis of every good costume is a good pattern. On this picur you can see the top part of my tunic. With raglan sleeves.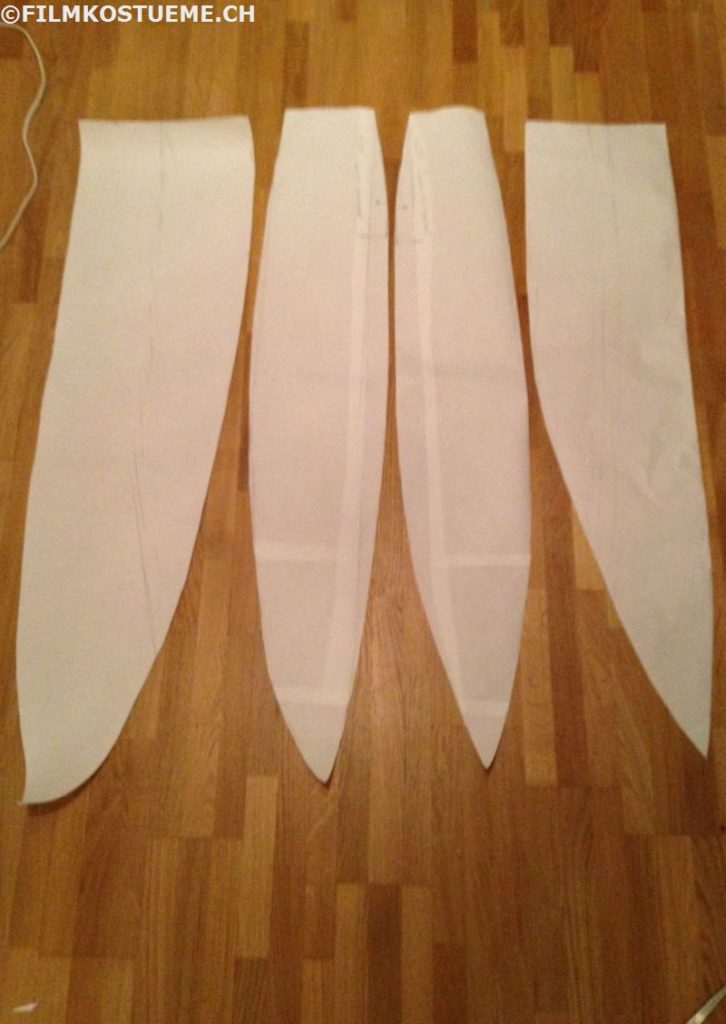 And the skirt part, leaf shaped and a bit longer in the back.
Mock up
I can't say this enough: always do a mock up! It really helps and saves pain and money.
As you can see, I just made one side of the skirt, to save fabric 😉 I had to do some alternations to the top part. I moved the seams of the raglan sleeves a bit up and it was a bit to tight.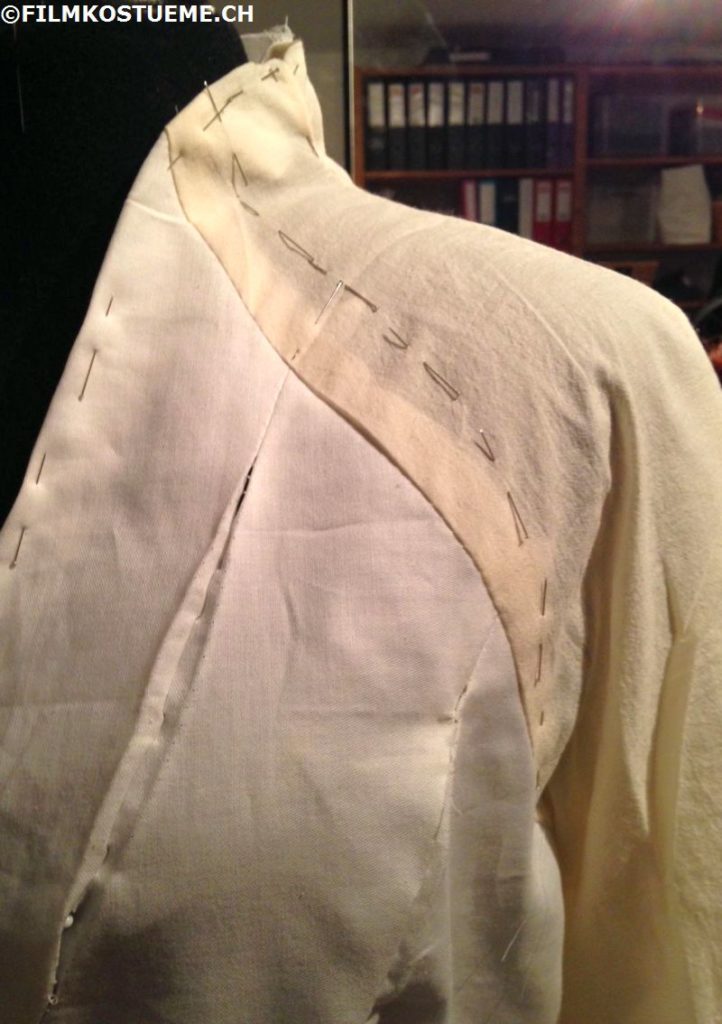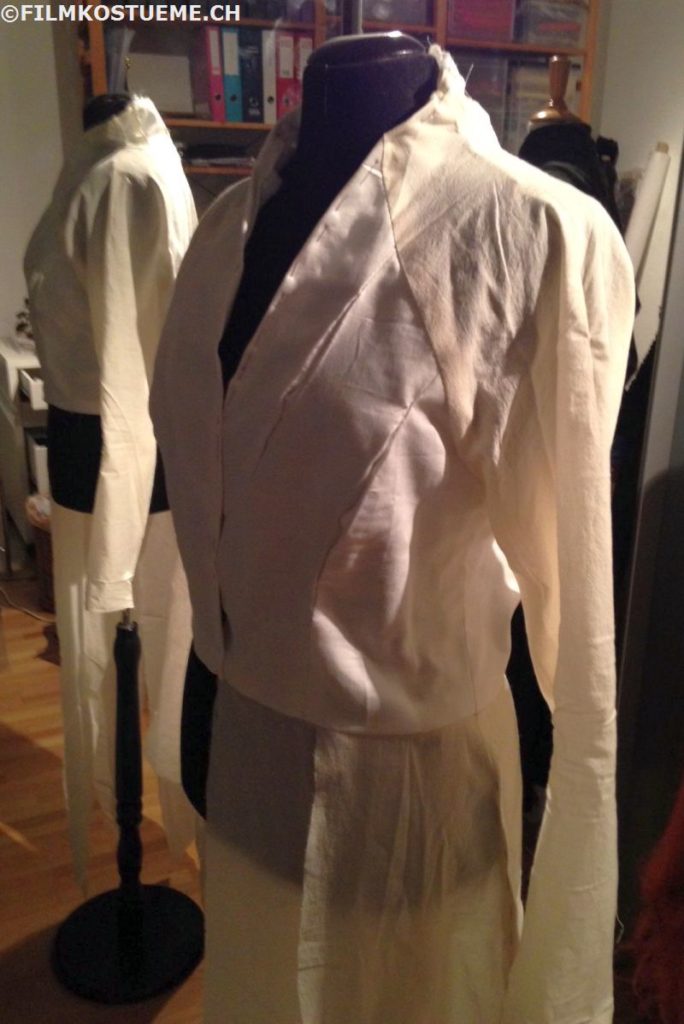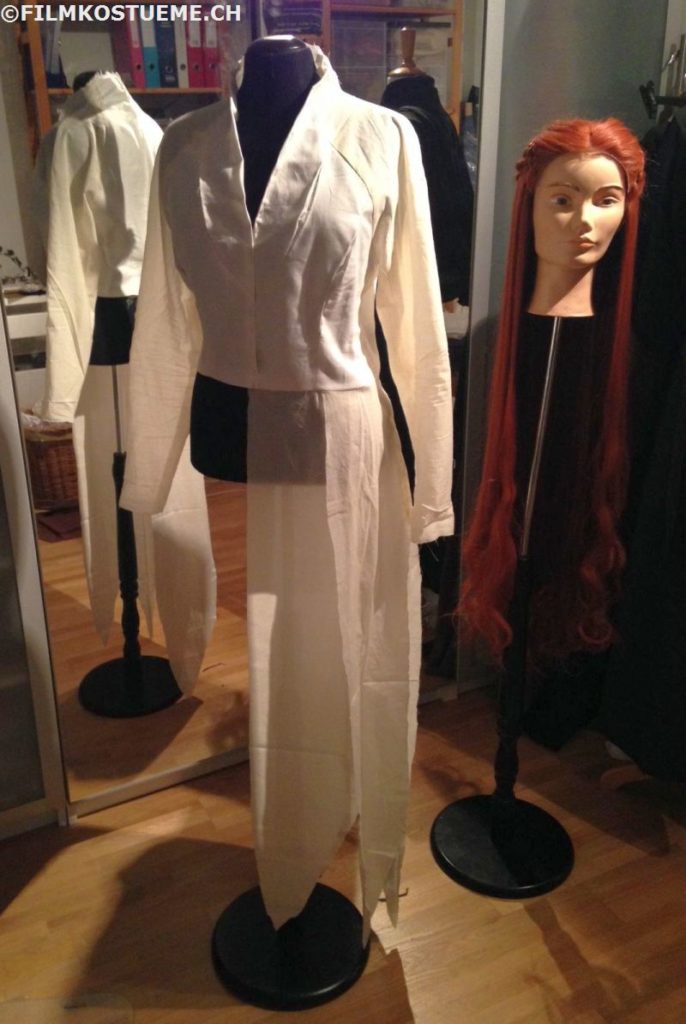 Cutting and sewing the tunic

I used a crashed green shimmery tafeta for my tunic. The top has a cotton base, so it will keep its shape.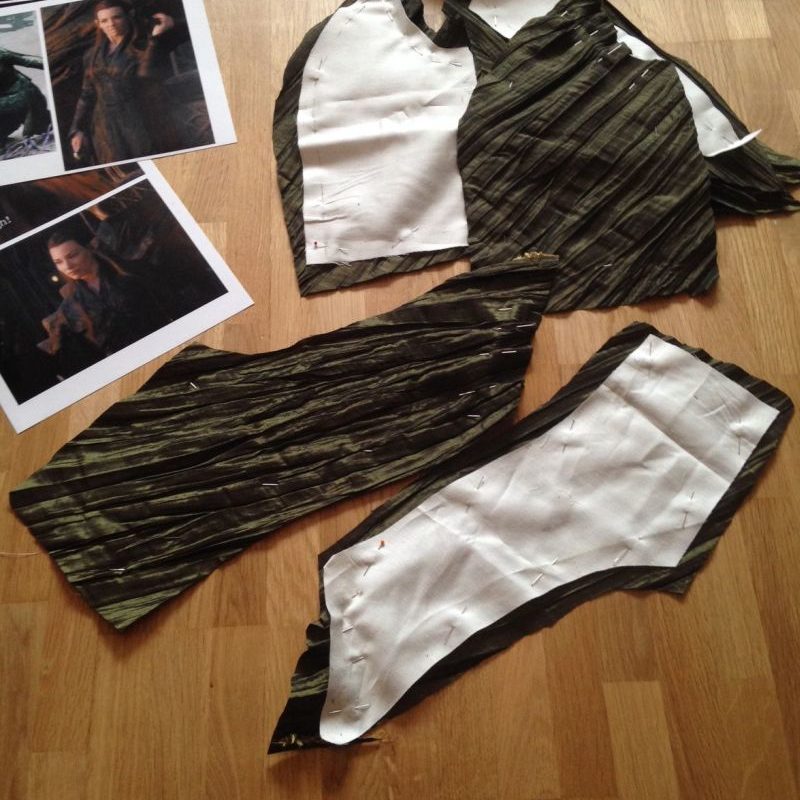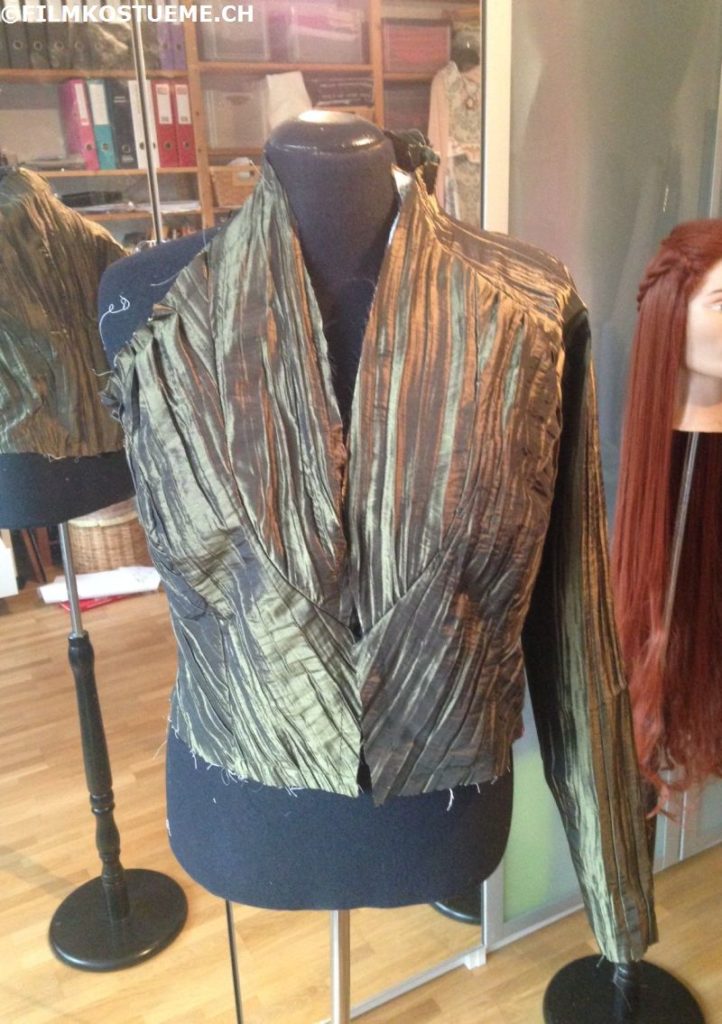 Here already most top parts are sewn together, still missing one sleeve...
Meanwhile WIP on the skirt-part:
First I cut the linging. I used a medium crushed taffeta which is the same green shade. Then I pinned the lining layer ontop of the actual fabric and cutting around it.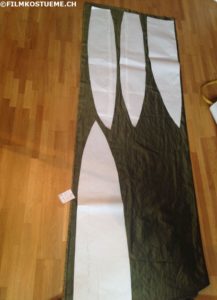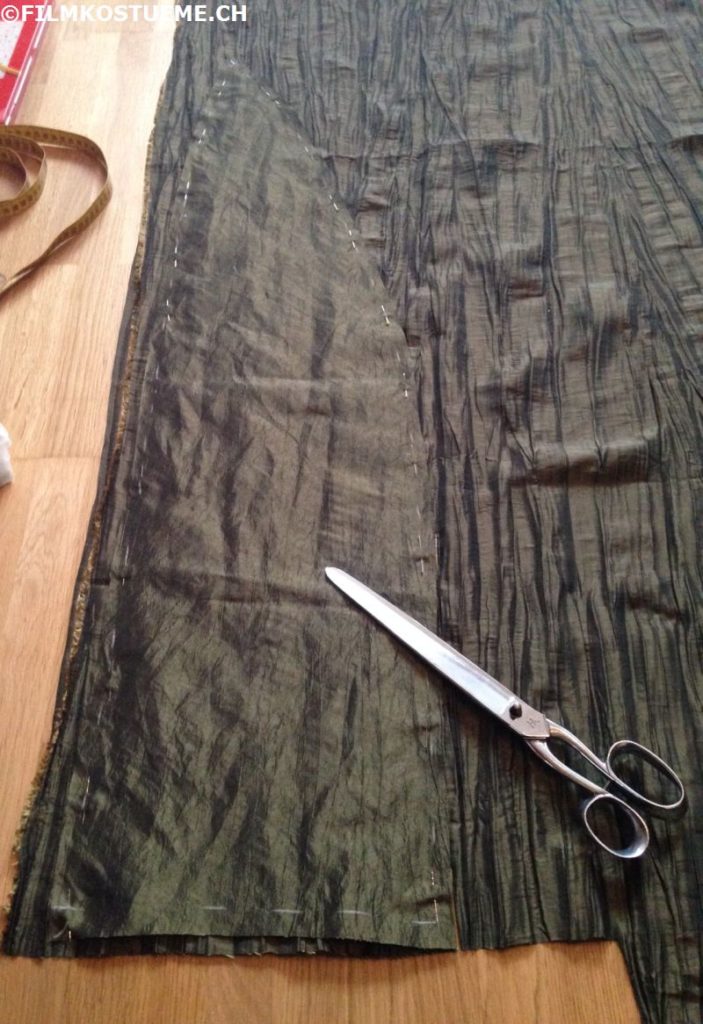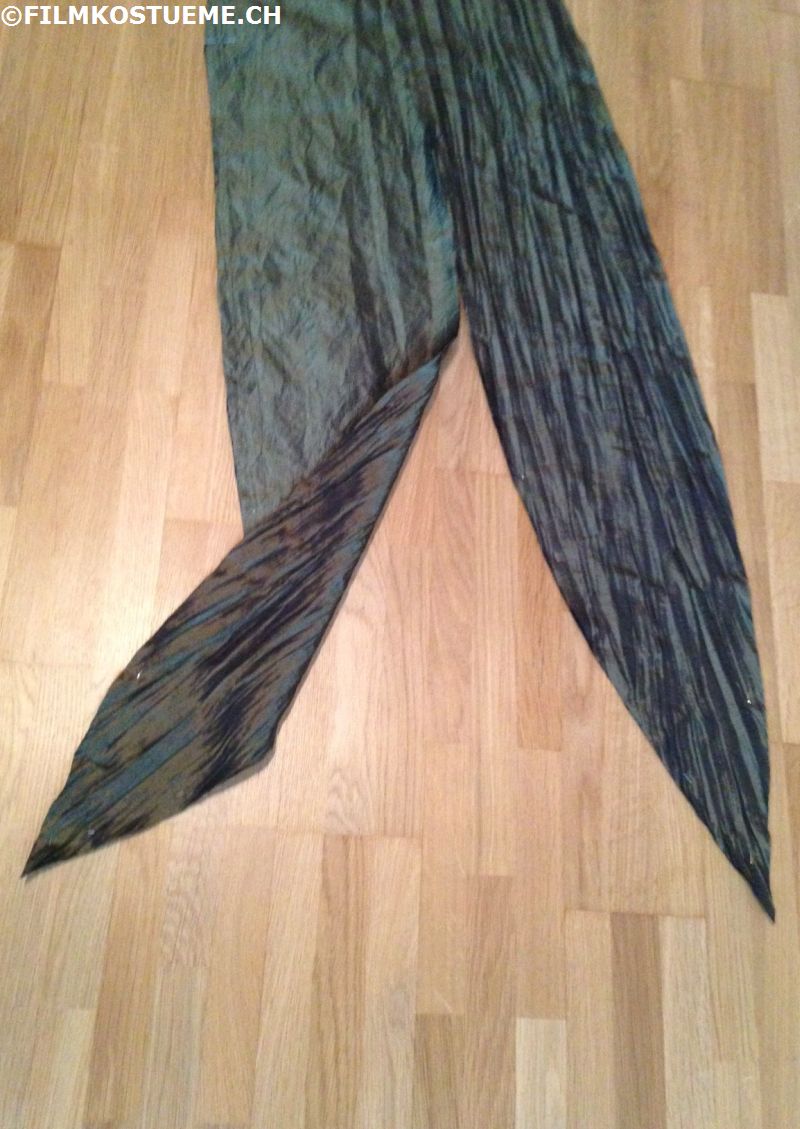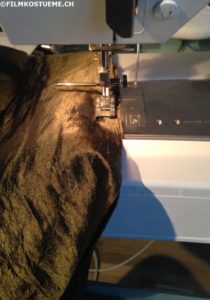 Then I sewed the two layers together.
That's what the leafs look like after sewing 🙂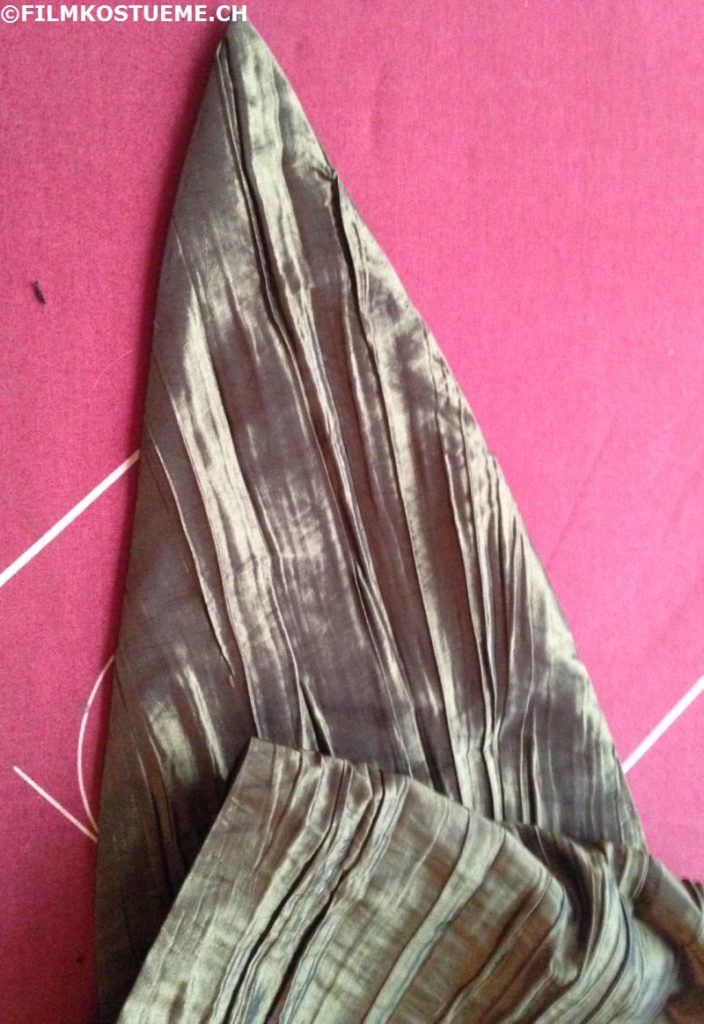 And here are all the leafs joined together for the skirt. 🙂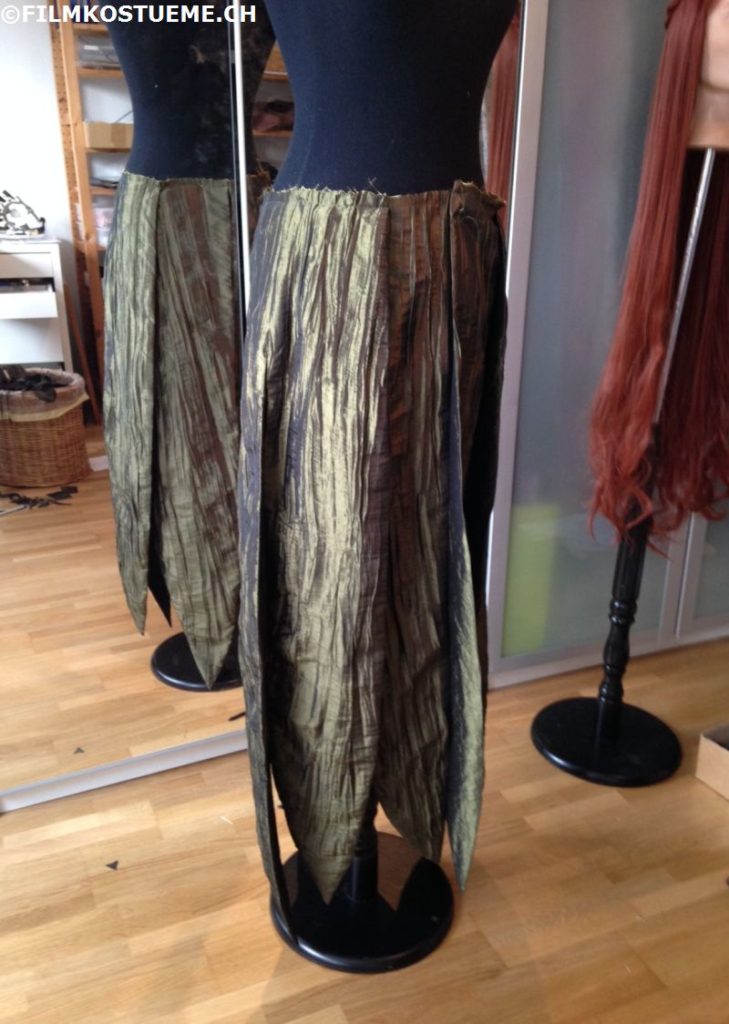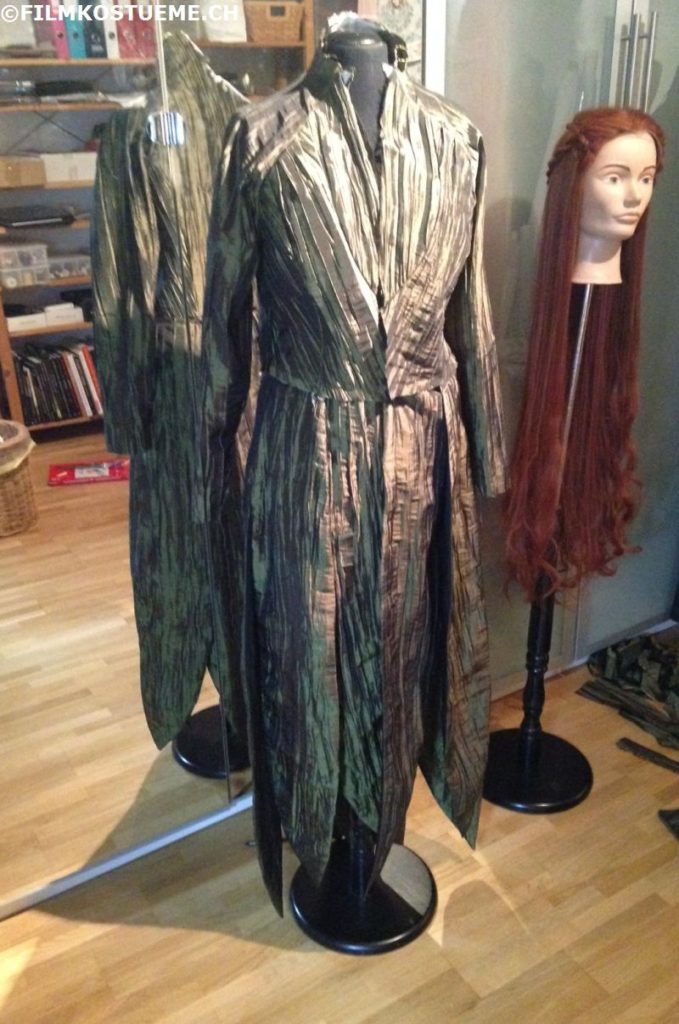 Here's a first look on how it will look once it's done....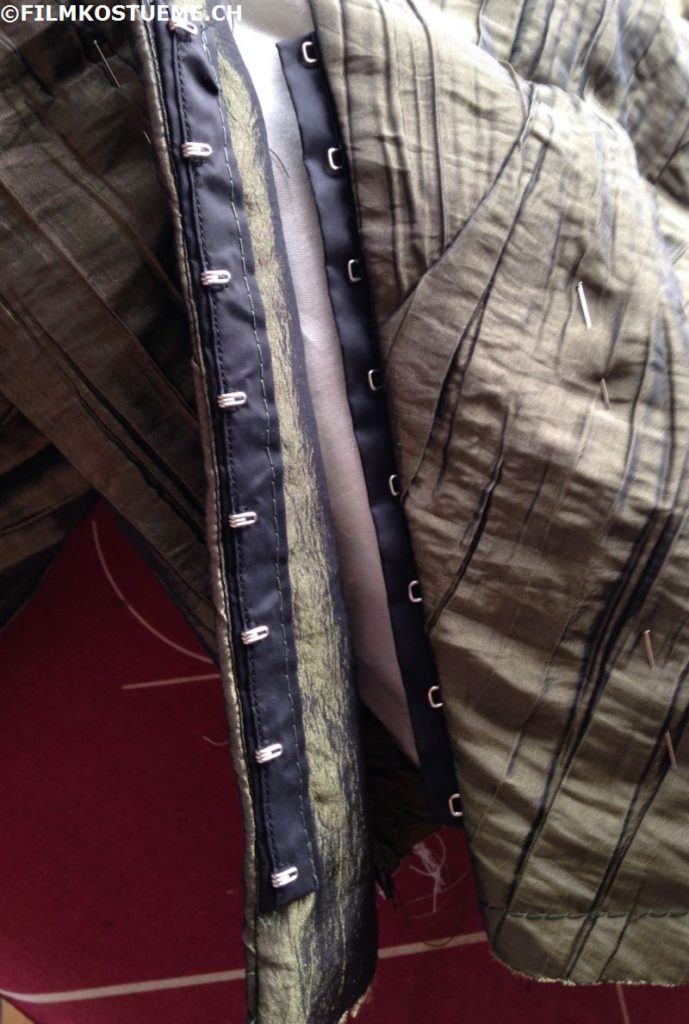 Closure and lining

I sewed in a hook and eye closure band in the front (of the top)
The facing on the collar/top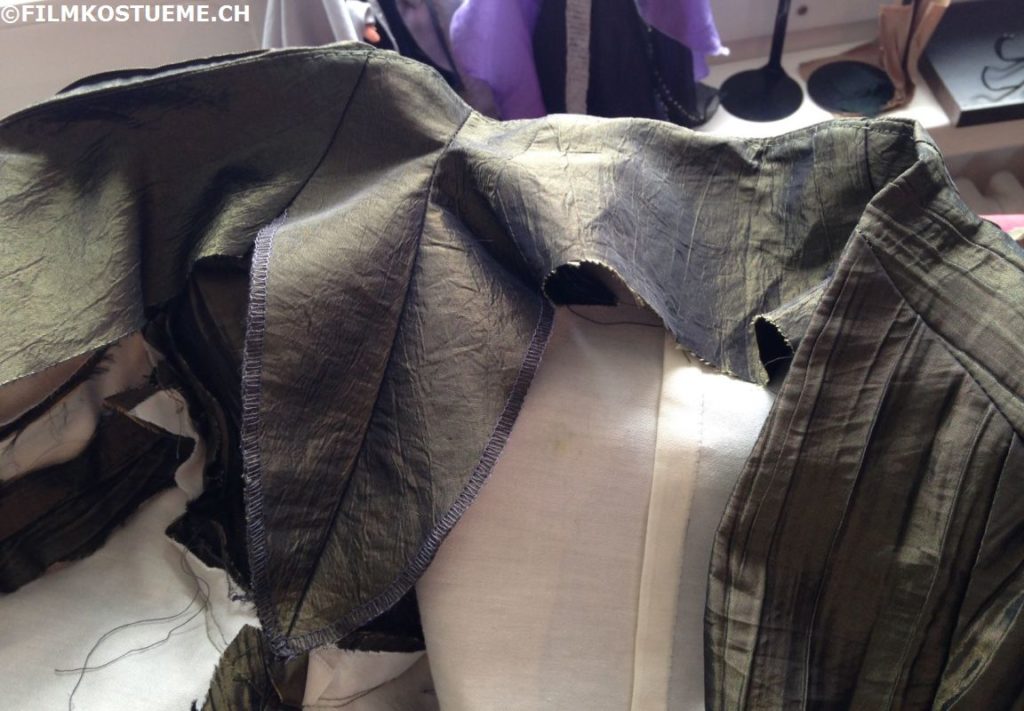 And the lining of the top. (The sleeves I leave without lining)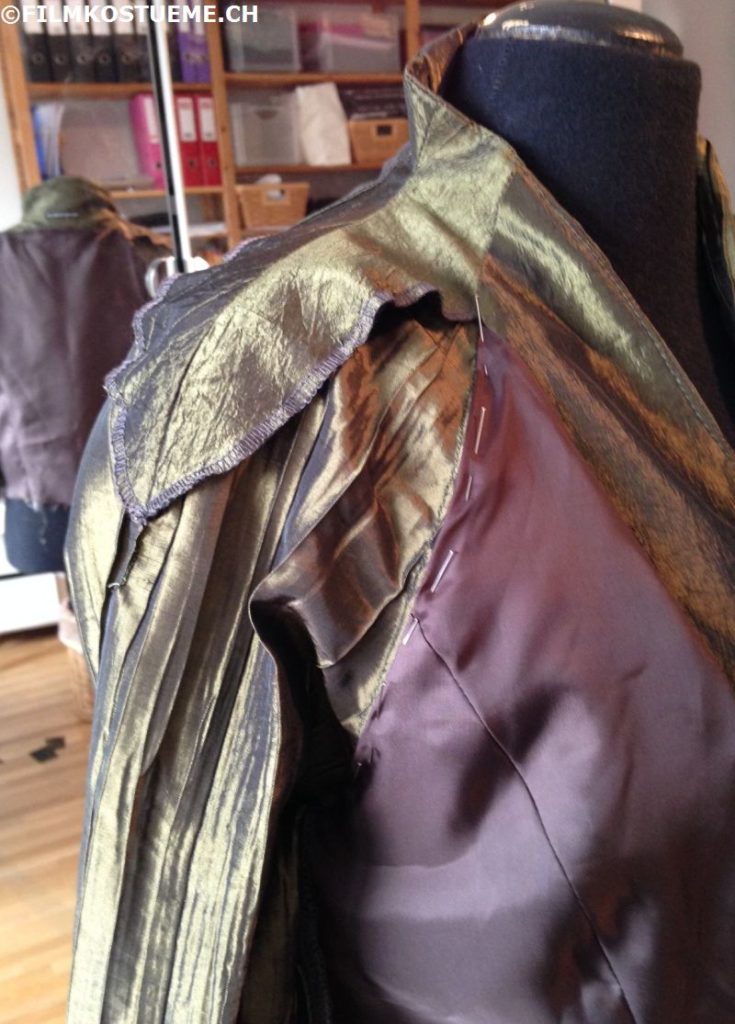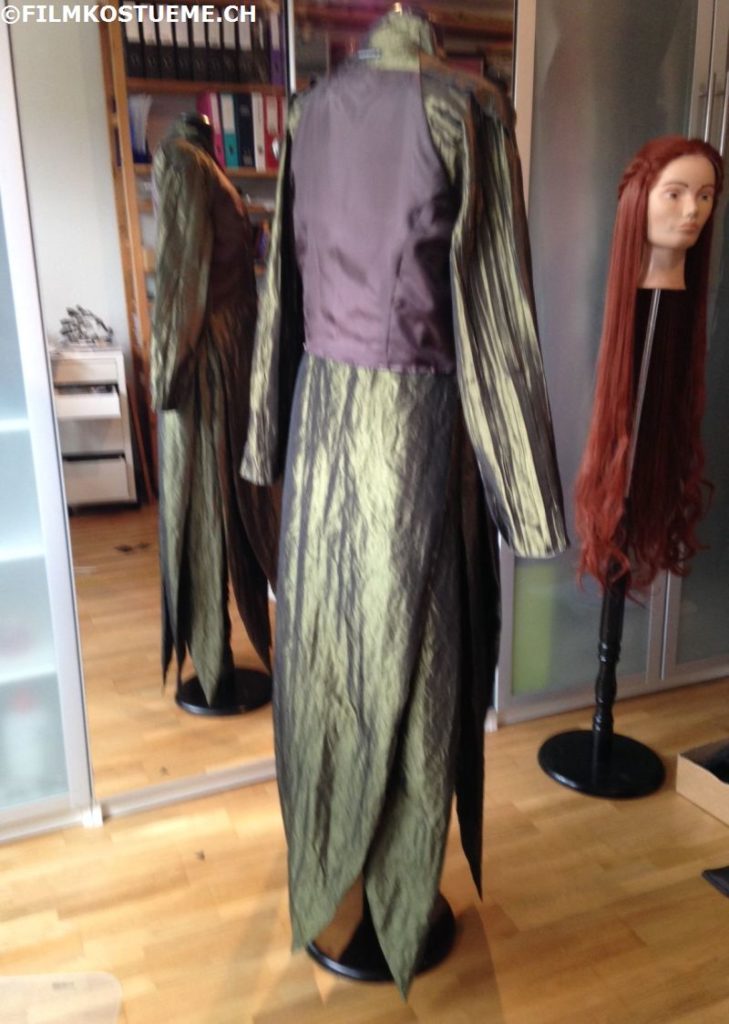 Finished tunic dress

That's basicaly it, the dress is done. Here are some pictures of the finished garment.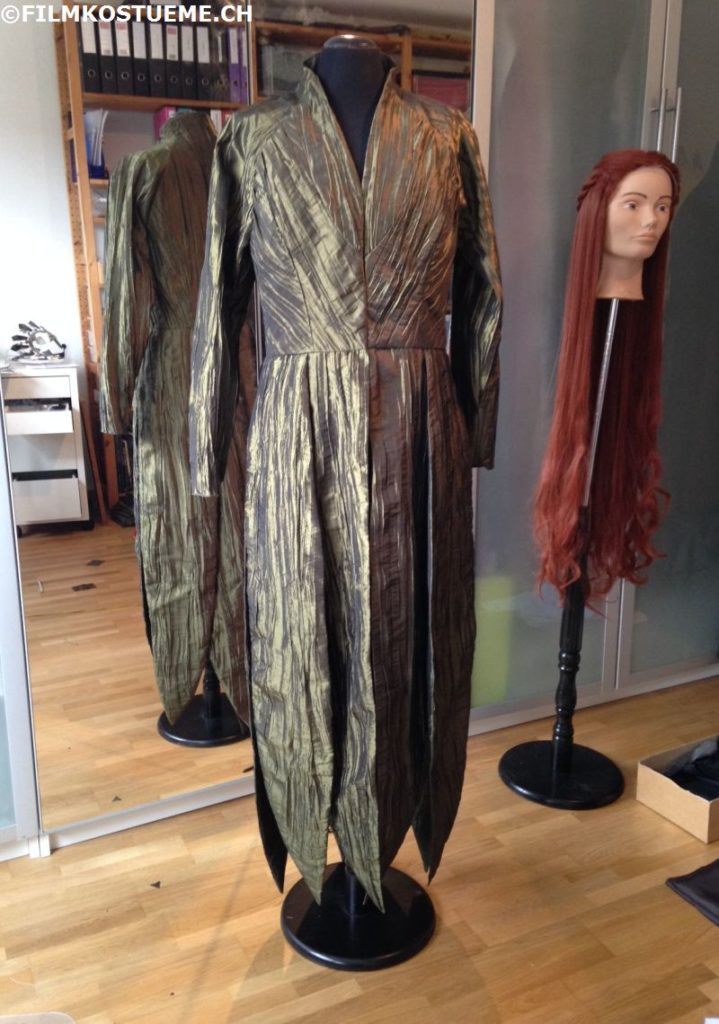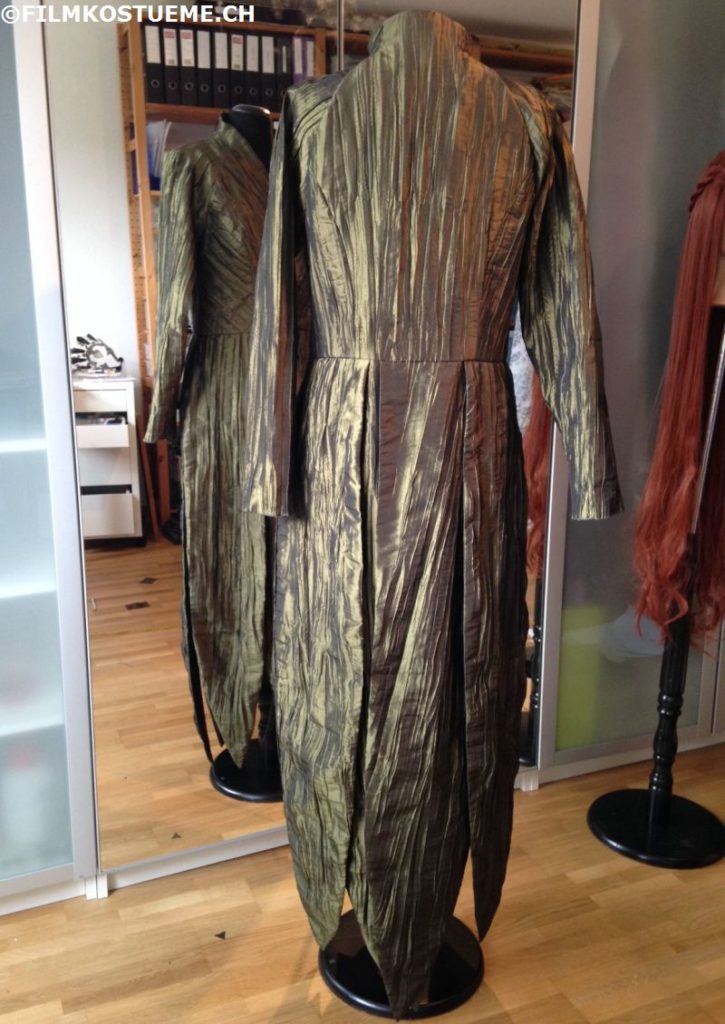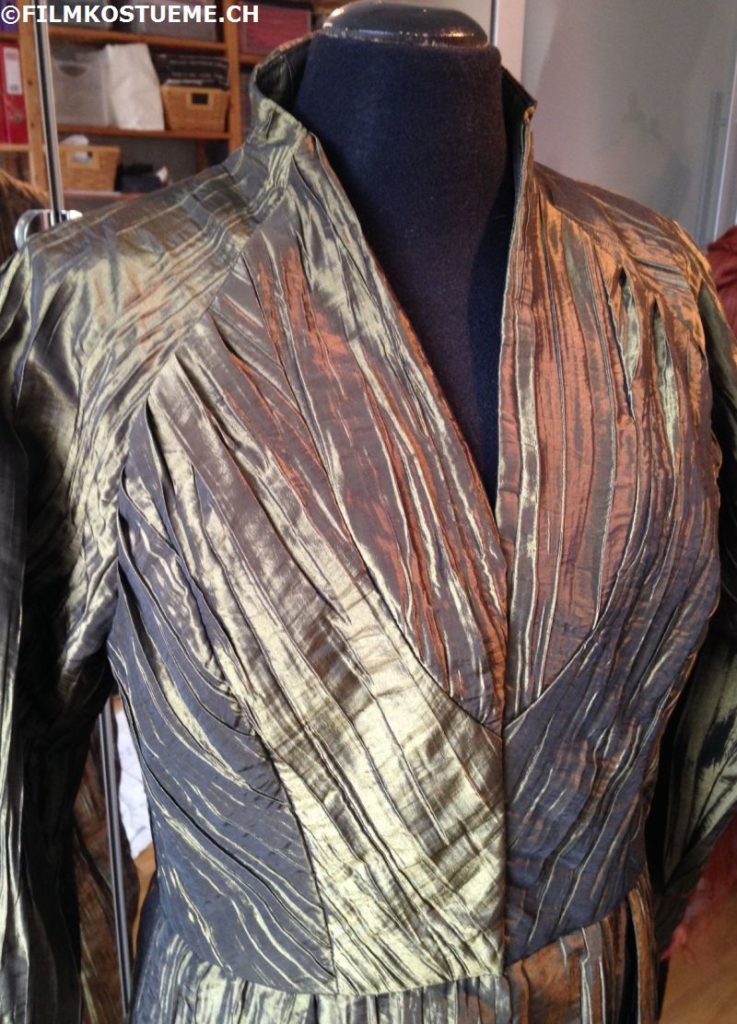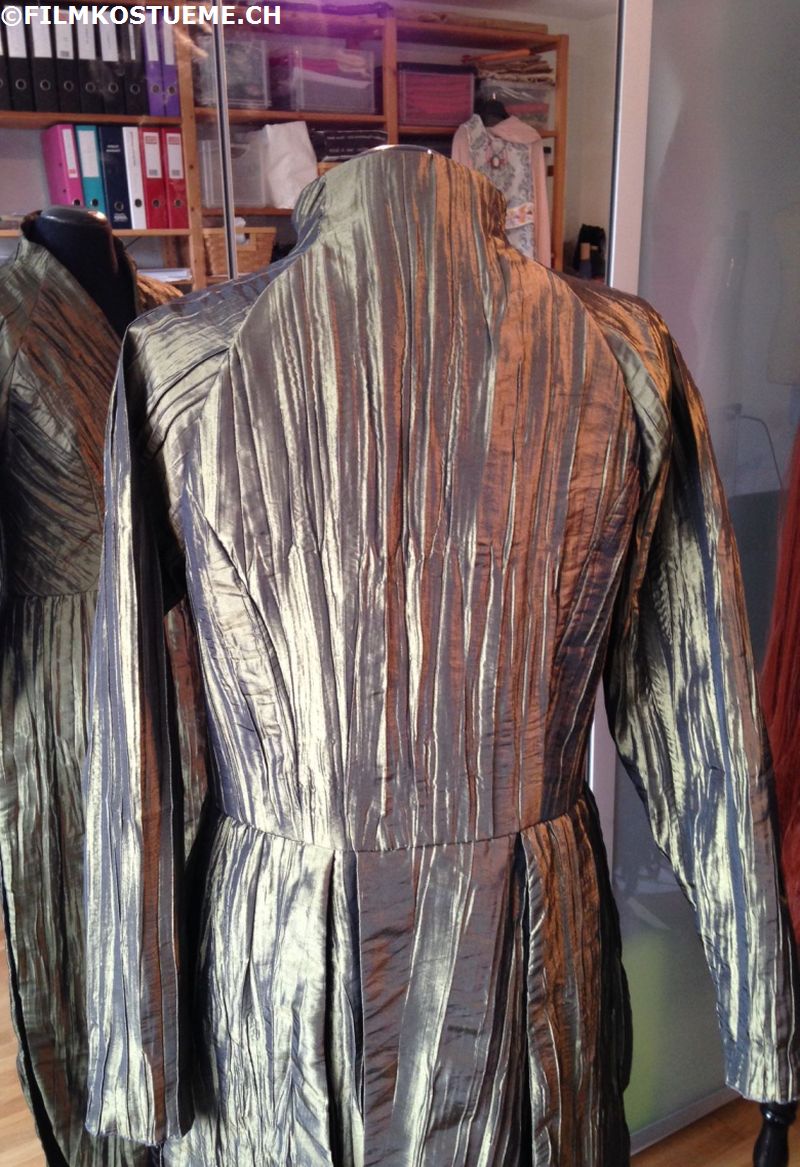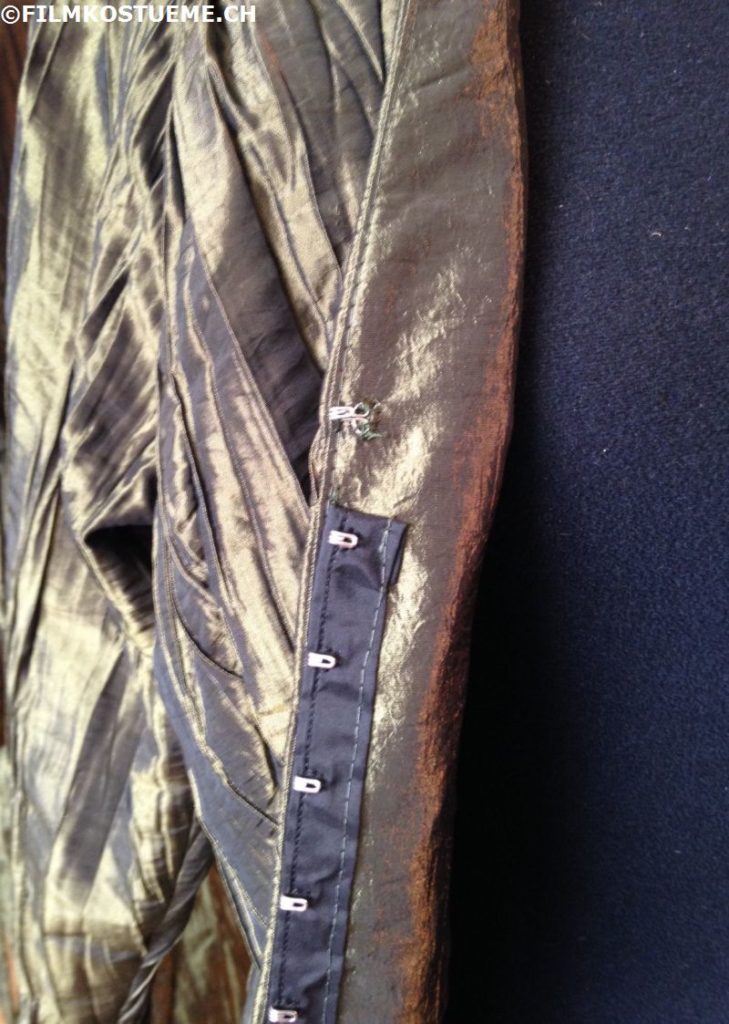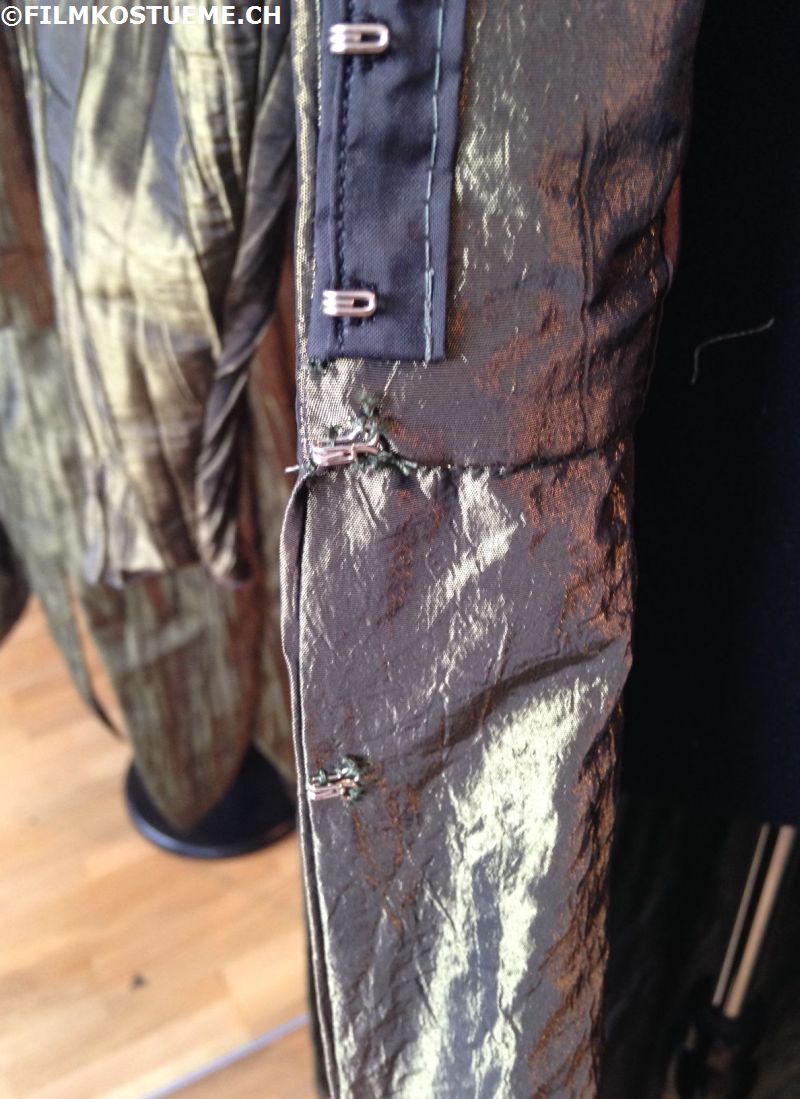 That's it for Tauriels leaf Mirkwood tunic. I hope you found my tutorial helpful. Please feel free to share it. 
If you have any question, leave me a comment.
Sarah